Heeeeey Everyone!
Today is the 1st of August (well, it is here in London at least) which can only mean one thing....... DAY ONE OF THE PENGUIN MAKEUP CHALLENGE!!
I may have mentioned once or twice that I was excited about this one, so it gives me great pleasure to show you what I did with the instructions for today.
Day One // Black and White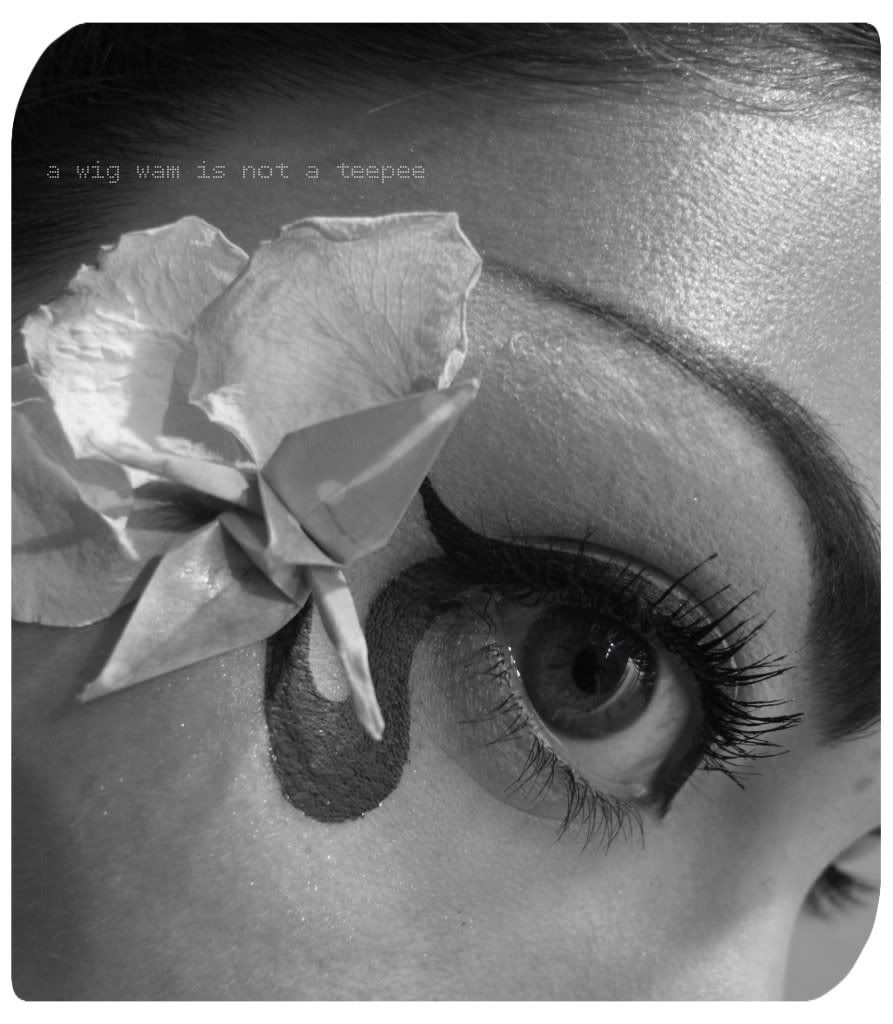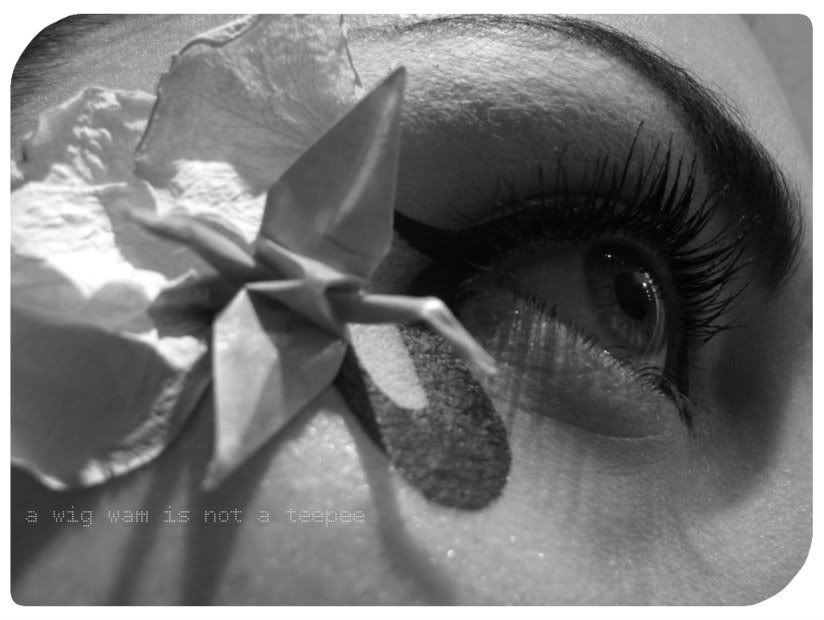 In this photo you can see that the flower petals I attached with eyelash glue are white and a bit greeny pinky too. I hope this will be overlooked with regards to the challenge rules!!! It is all otherwise black and white innit!
Eyebrows: Don't laugh but I made them super black and filled them in with a slanted brush and black eyeshadow for a striking, defined look. I used Natural Collection's black eyeshadow. Super cheap. Does the job.
Eyes and stripe: Max Factor Masterpiece liquid eyeliner // Max Factor False Lash Effect Fusion
Petals: pinched from a dried up flower on the kitchen table.
Origami crane: made by yours truly with a microscope. Jokinnnggg! But yes I did make it.
Check out what the other ladies (I think we are all ladies? Or are there some men doing this challenge too?) have come up with for this challenge below!