Heeey Everyone!
As I am house sitting this week with free reign of a lovely big house, I thought I would invite my good friend Budge over. She has been asking me to do her nails for aaaages but one of us is always busy when the other is free. She let me do whatever I wanted, and as I was so in love with my
trianguleopard
nails I decided to do a little variation of that on to Budge's nailies. It's lucky she has similar nails (but in smaller form!) than me so it was kinda easy to paint them.
Whilst I painted away, we sat listening to
five million rewinds
which perfectly suited the super hot sunny day we had in Londres.
Check out what they ended up looking like:
This is what I look like when I'm hard at work drinking gin and tonics (with added cucumber) and painting naiiiilz!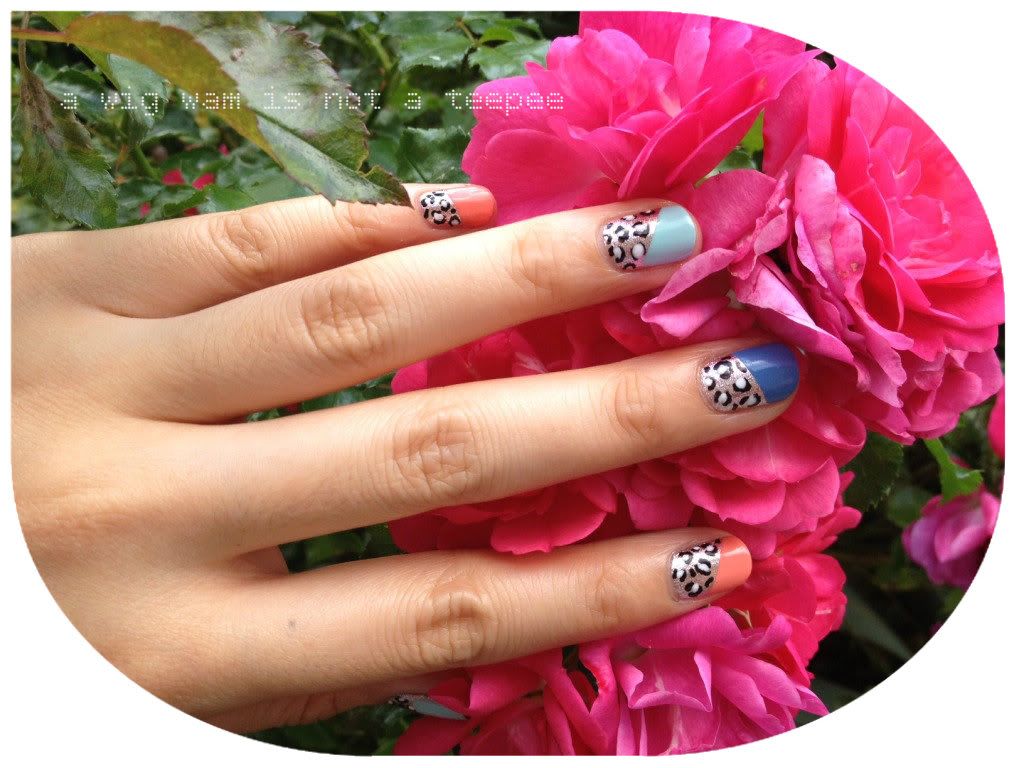 Apparently as soon as I said goodbye to Budge and she waited for her train at the platform, she had a lovely comment from a bystander. Result!!!
So there you have it. Budge has finally made it to my blog. Hoorah!
Wig Wam xx