Heeeey Everyone!
This is a bit later than I was supposed to do it, but I finally got round to it last night. My sister Figgy offered herself as an eye model for this one. Czech it out:
I created this look using an LA Colors white eyeliner, 3 colours from my £2 (yes that's right. £2 from Portobello Market!!) Saffron 50 colour eyeshadow palette, and sugar stars from Morrisons usually used for cake making.....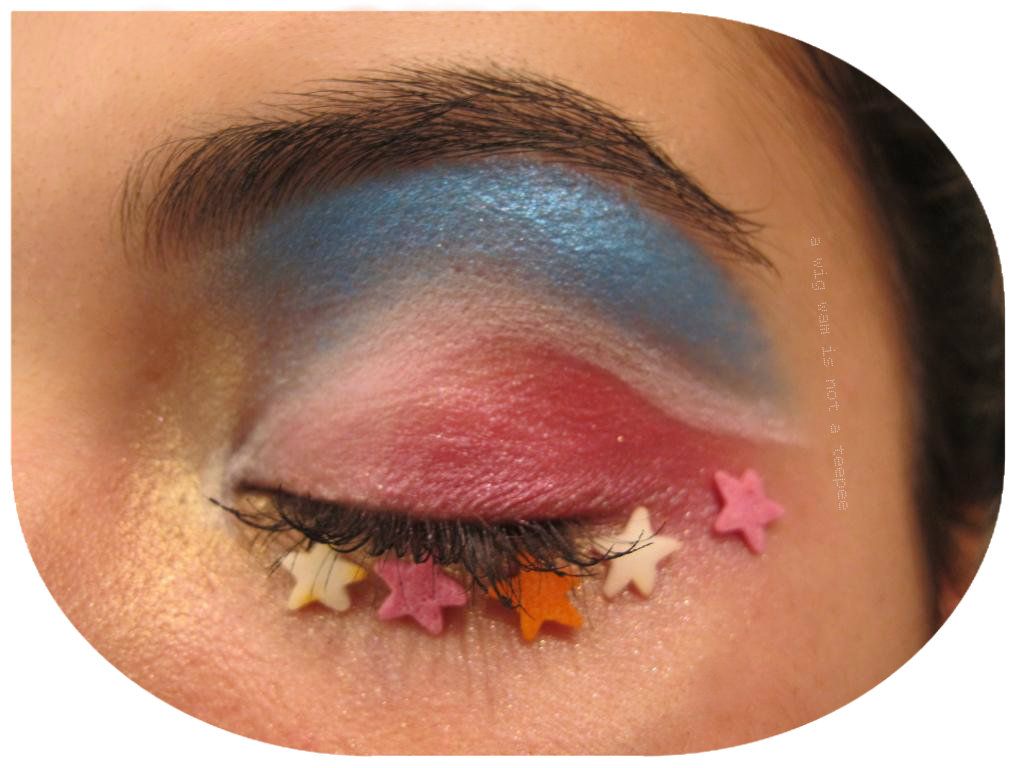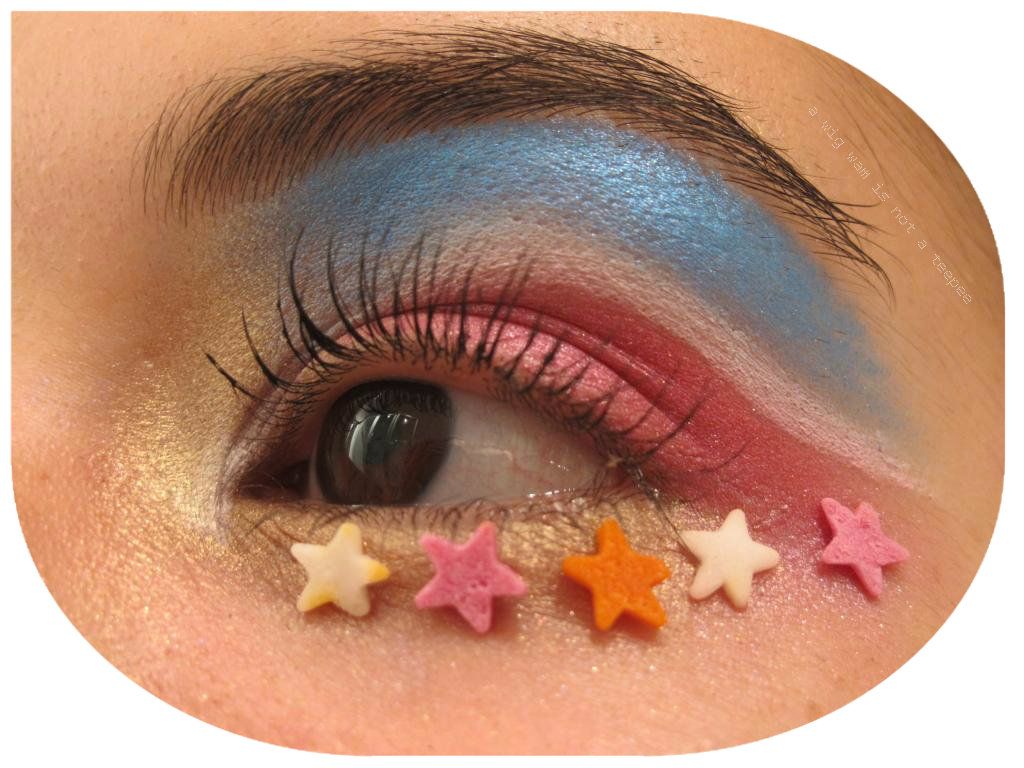 Again apologies for lateness but I did it in the end!
In other news, Figgy and I are contemplating a new sort of makeup challenge. When we have decided what direction we want to go, we will make more of a concrete announcement. If you enjoy makeup challenges, are currently loving this one or have never tried one and wanna get involved, please contact moi! If you're up for a challenge that's a bit crazzzyyyy and off-the-wall then I think you would love it. Keep those beautiful eyes peeled, yo!
Wig Wam (and Figgy) xx