Heeey Everyone!!
Hectic times at the Olympic Village this week. Have managed to make friends with lots of athletes and that I know of, am currently mates with the Mexican football team and the Japanese women's football team. The others I have no idea about... I think it's rude to start asking them about their sport?!
Aaanyway. Today is the second leg of the Penguin Makeup Challenge, details of which can be found on
this post
. It is black and colour day!!! I got all colourful and started drawing on lots of streaks of different hues. I started thinking a bit outside the box and marry my 2 loves of eye makeup and nails by putting striping tape on my eyes. Did NOT work unfortunately. I reckon the tapes are duds as they weren't sticky at all boooo. I'm a bit annoyed that the photos didn't come out as good this time. I'm home alone so have no Figgy to take my photos grr. And here's what I came up with: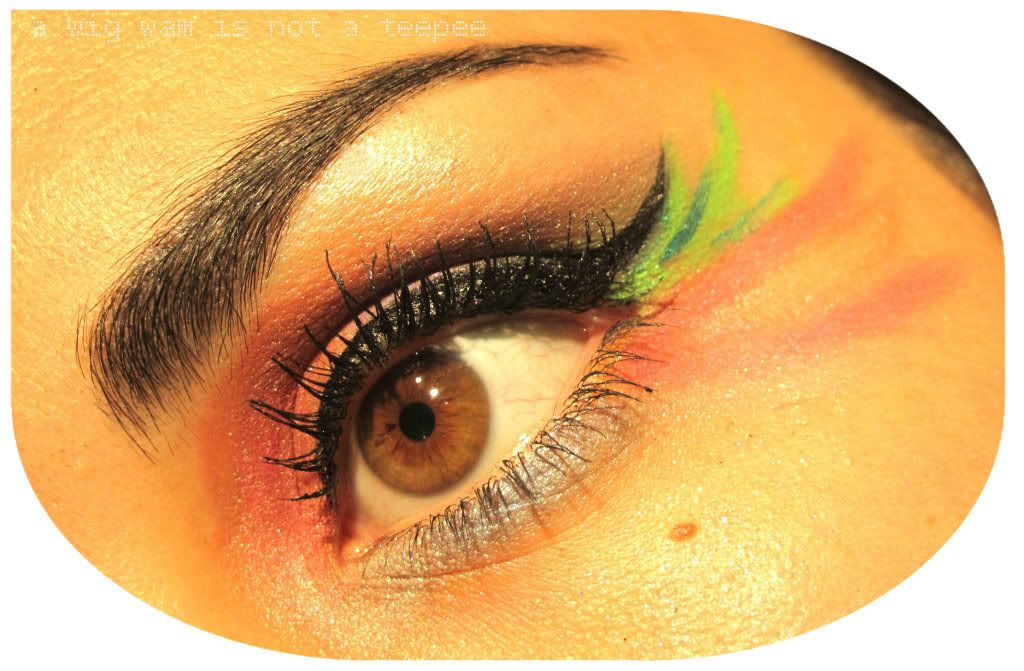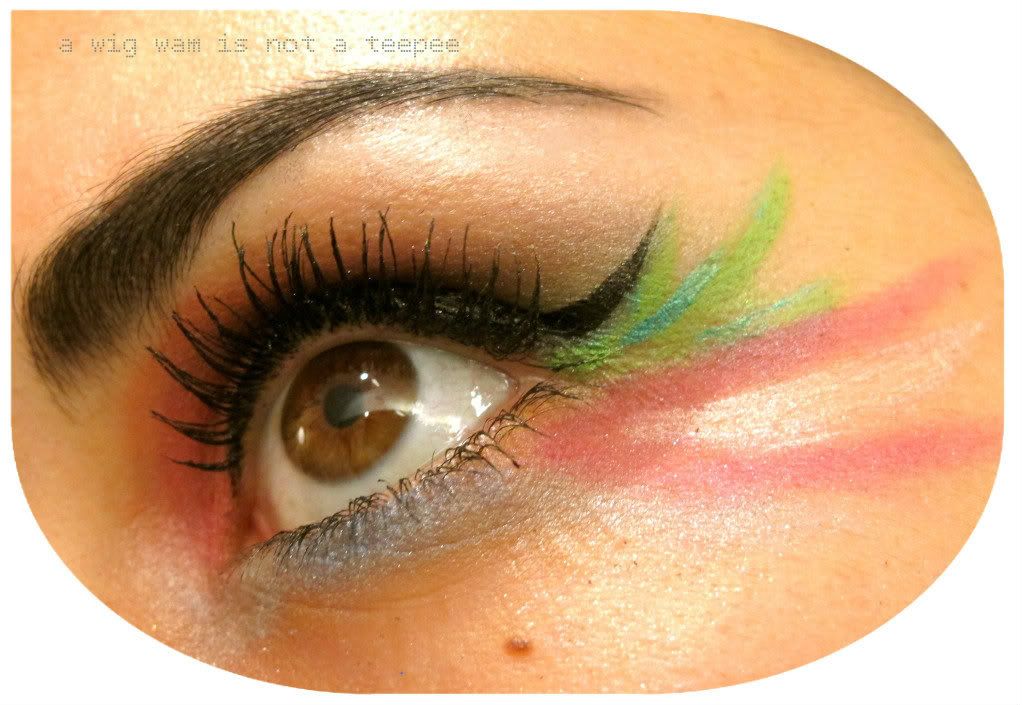 I used an eyeshadow palette from Beauty Base (super cheapos brand) and a Saffron eyeshadow palette with about 50 colours in it for £2 from the lovely Portobello Road Market.
This one's not as creative as the last one, as I honestly forgot that the challenge was on today. I am absolutely shattered from working 6 consecutive days waking up at 4am to get to the Olympic Village for a 6am shift. Phewf! Today is my day off though yeyyyy!
Happy penguin challenging!
Wig Wam xx