Heeeey Everyone!!
Firstly I have to share some good news that I received yesterday. My friend got me a ticket to
Latitude Festival
and I am gonna be staying in the campsites with all the artists and their families. Pretty showbiz hey? So I'm super super excited to be going! It means I will be away from Thursday to Monday and possibly no posts until then... unless I squeeze some scheduled posts in if I have time :)
I had seen a few designs like these floating around on the internet and thought I would give it a go. They were actually kinda tricky to get perfect on both hands (espesh the right one. My sister made my middle finger look too fat!!) Does this style of nail have a name?? I saw a design on Lana del Rey's nails (who will incidentally be performing at Latitude :-) which is a smigeon similar (don't laugh!!) but obviously I don't have her claws... I think hers are a bit TOO long and pointy. So not exactly inspired by hers but there's a small, er, kinda, similarity.... ISH!! haha. Let's call it a Wig Wam toned down interpretation.......!
Anyway, I love my nails so much I took a million piccies:
Something about these nails made me think of the 1920s so I matched them up against a flapper style beaded clutch bag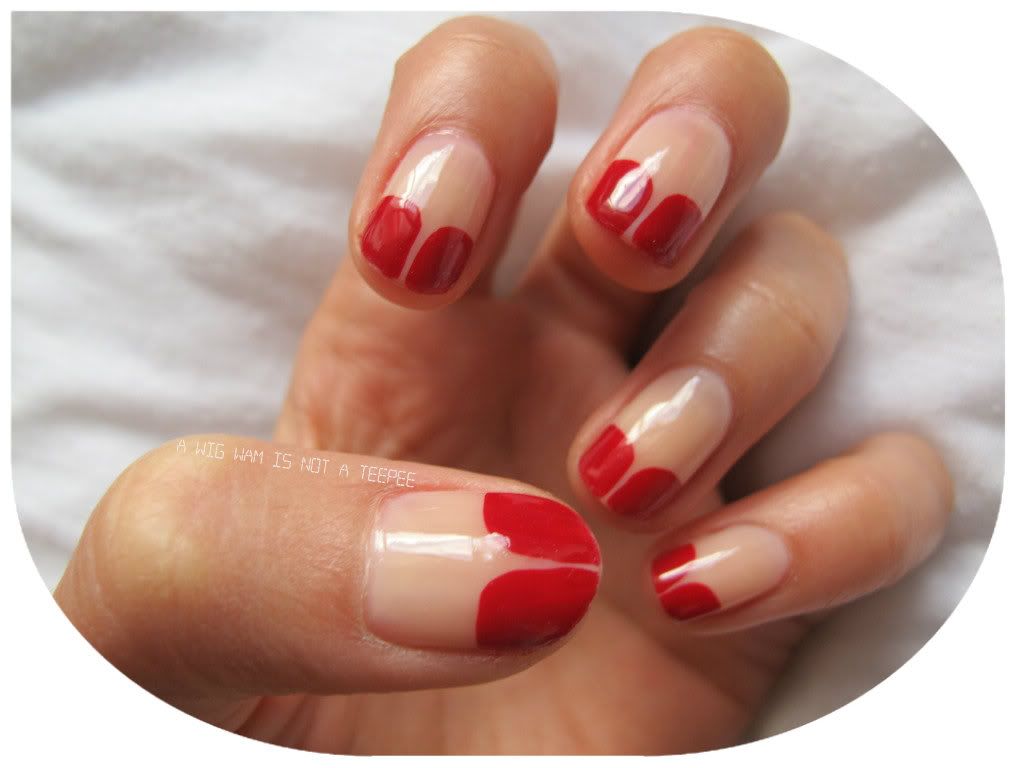 Eek you can almost see the yellowness of my nails... I blame Essie for that :-s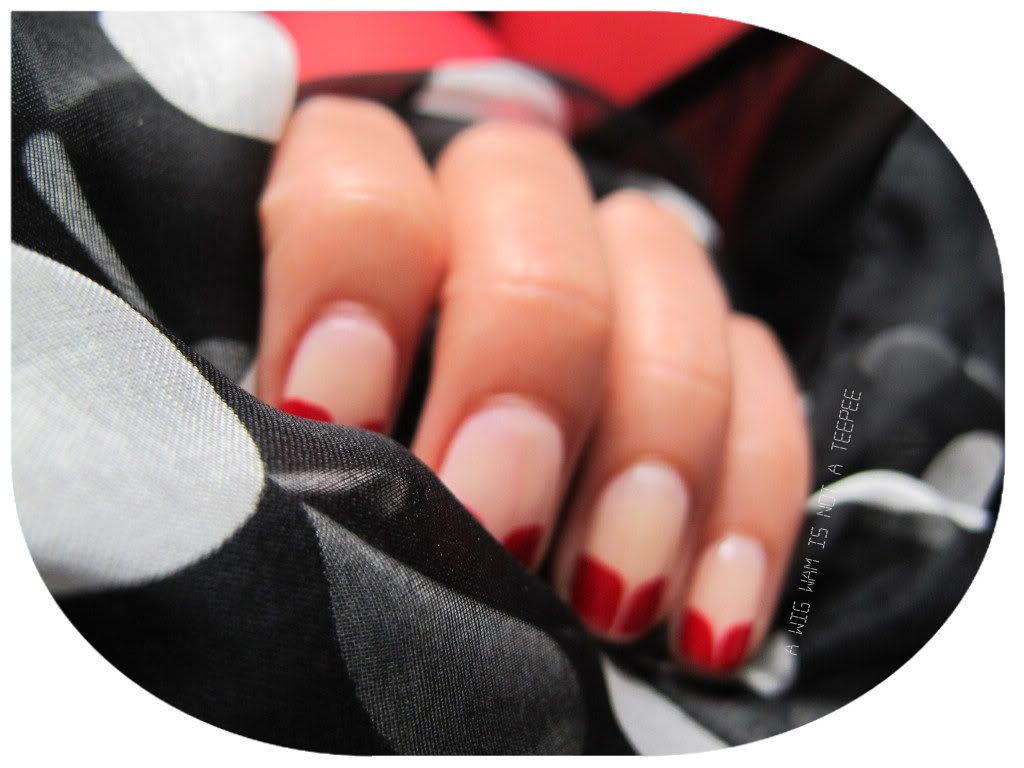 My nails got very shy at the end of the photo shoot.... "Don't look at me!!! I'm so shy!!" to quote old sketch show Titty Bang Bang (NOT rude I promise!)
On another note, does anyone have any tips on ways to get rid of yellowness on nails? An Essie polish made my nails all yellow and witchy looking so on the above mani I had to put a few coats of a nude colour before applying the red petal/leaf-type things.
Thanks for viewing and I hope all you nail-lovers are having a good start to the week!
Wig Wam xx