Today's edition of A Wig Wam is Not a Teepee is actually a variation of this mani I had on a while ago.... The only difference being that my sister did some little dots with some unnamed nail art pens on top to jazz it up!!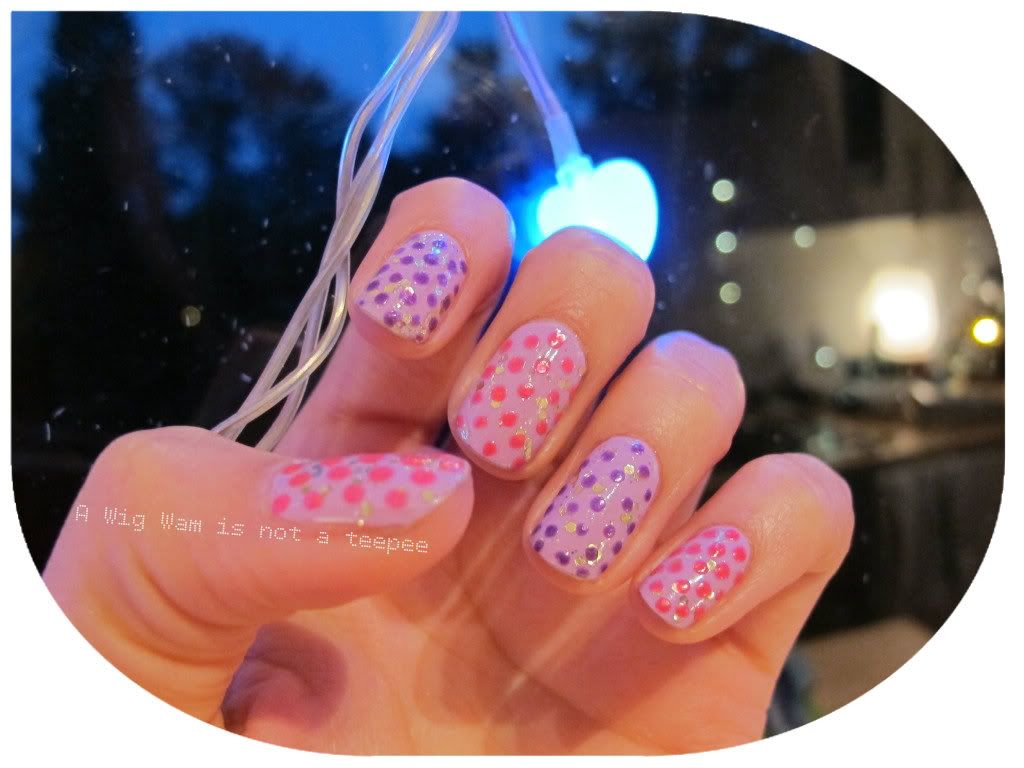 Model's Own Lilac Dream and No 7 gold glitter top coat plus nail art pen dotties
Thanks for reading, watching, responding and commenting. Keep polishing those nails, nail-lovers!!